The Pause Pursuit is a ministry empowering couples and
families to slow down to pursue God and each other.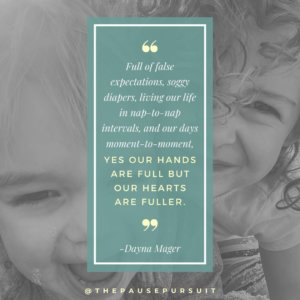 Here's to the days we KNOW our hands are full. The days where we KNOW we're crazy and in the thick of it. The days where our expectations meet the rubber in the road (quite literally) at the raw realization that we just willingly got into a car with two little ticking time-bombs who also have
Read More
Follow us on the socials for sneak peeks, behind the scenes, and the most up to date happenings of what God is doing in and through us.